Contact Us
Contact Us by Phone, Email, Form or drop into our Office.
Location
Unit 203
70 Country Hills Landing
NW Calgary, AB T3K 2L2
Office Hours
Mon – Fri
8:00 – 5:00
Support 24hrs
Send us your feedback – anything that's on your mind – whether good or bad, compliments or criticisms, we want to hear it. If something is bothering you, we'll work to fix it. If you like something we're doing, we'll continue to do it. Your insights are critically important, and we want to make sure we're continually raising the bar on your experience with BlackBox Connections.
We invite you to fill out the form below to send a message to our executive team. Thank you in advance for your feedback. We are listening.
Our dedicated staff can assist you in a variety of languages including:  Mandarin, Cantonese, Punjabi, Hindi, Urdu and Gujarati.
To Book an Appointment, please click on the Calendar Icon below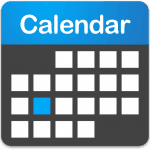 Office: 203 70 Country Hills Landing NW Calgary, AB T3K 2L2
Phone Support: 587-315-1555
Phone General: 587-355-1566
Email: ask@blackboxconnections.com